Transformation of the Day: Stephanie lost 61 pounds. When she started her journey, she was dealing with a host of health issues, including an A1C of 11, weekly injections, very high blood pressure, and knee pain. She made practical changes to her eating habits, worked with a personal trainer and refused to give up.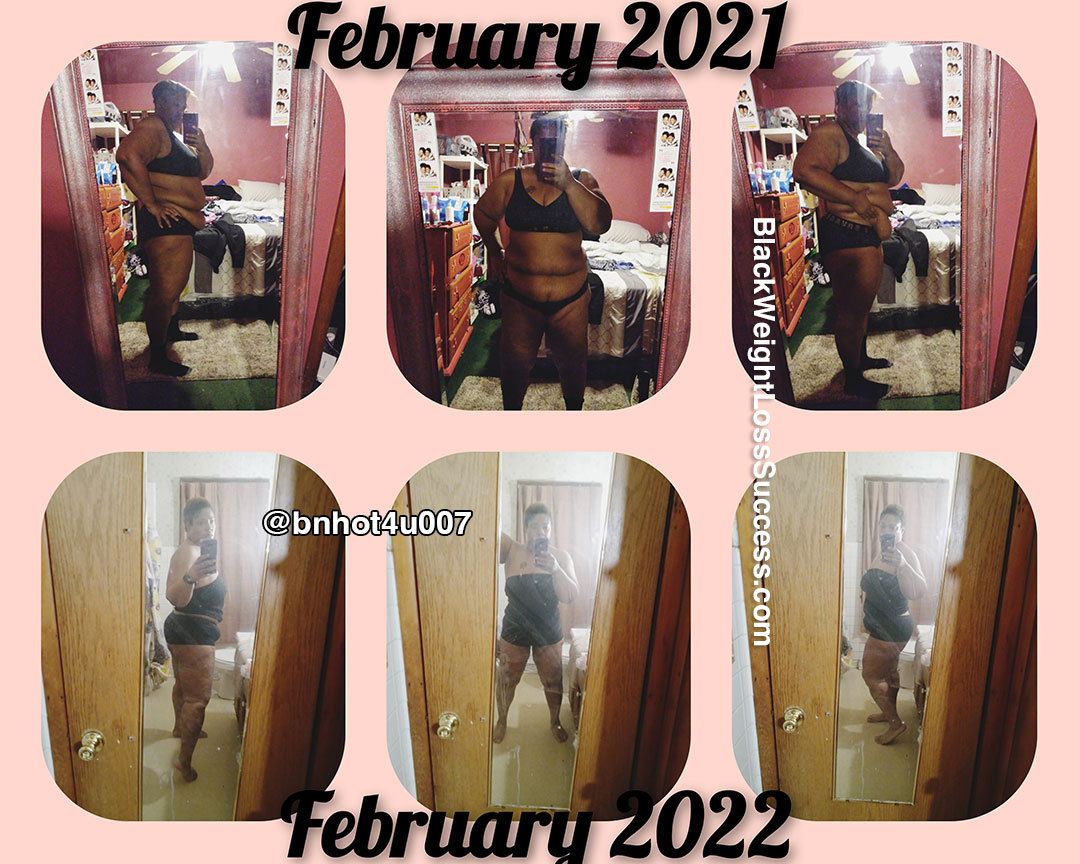 Wow is all I can say when I look at my progress!! My weight loss journey started in February 2021! I was overweight, a diabetic with an A1C of 11, and was taking weekly injections. I was also on three blood pressure pills, and both my knees have torn meniscus and no cartilage. So I'm walking BONE ON BONE, and I was told I need a total knee replacement!
However, I stopped claiming all that, got up off my lazy butt, and changed my lifestyle drastically! Now, I no longer need weekly injections or diabetic medication. My A1C IS 4.8, and I only take one blood pressure medication. I also have no knee pain. None of these results came easy. 
I started working out three times a week at the gym for about three months. Then I decided it was time to step it up, and I hired a Personal Trainer. I worked with the Best trainer in Rockford, Illinois, DEON HANNAH. He pushed and motivated me even when I didn't want to. My workout routine was about 40% cardio and 60% weight training. Those workouts were brutal to me, but I didn't ever give up.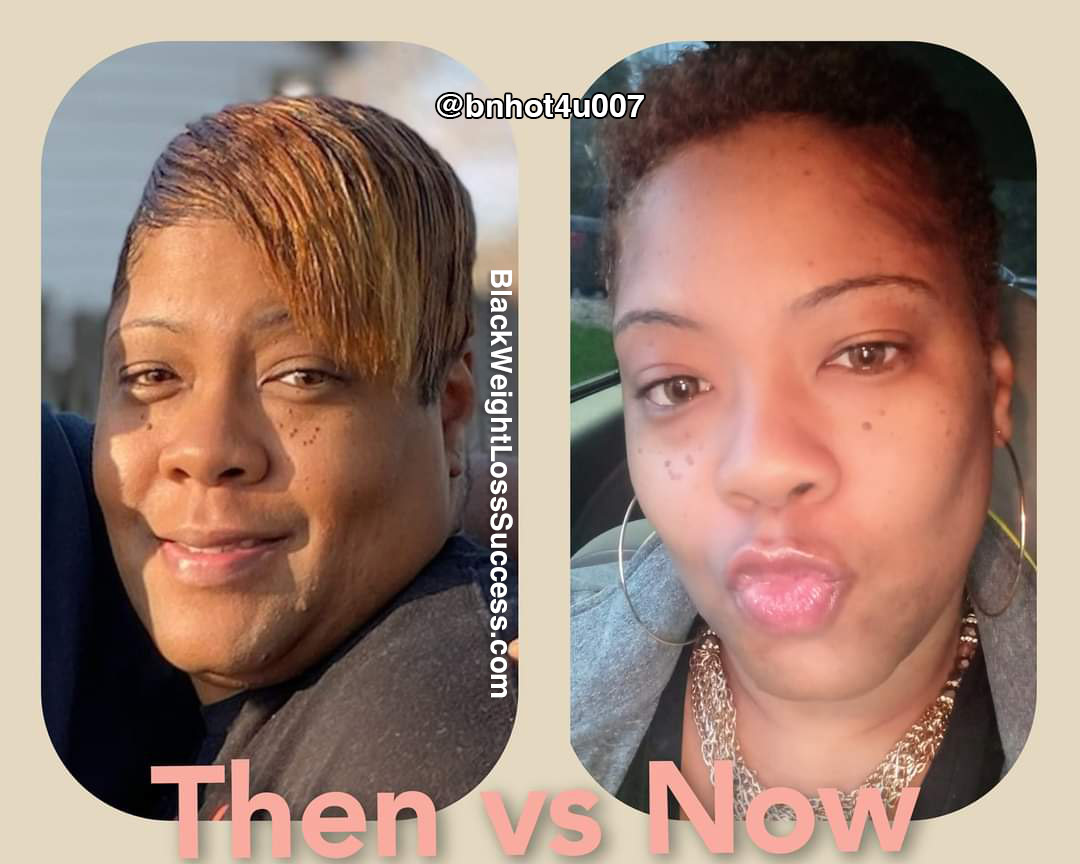 I also started following the Green Smoothie diet for a while and just watched what I ate. I'm Pescatarian, so I only eat seafood. I also drink a gallon of water a day. 
My starting weight was 316 pounds, and my current weight is 255 pounds. I've lost 61 pounds so far, and I'm 5'9″. Weight loss is not part of my journey. I lost 60 pounds without surgery, so I know that going forward, I can continue to lose more. 
The biggest lesson I learned so far would have to be never to doubt myself because I would always say that I wouldn't fit in at the gym. After going to the gym for a week straight, I was comfortable and knew that I could accomplish anything. 
The advice I would give to women wanting to lose weight would be JUST START! Once you start and see you can do the workouts, stay consistent, and you will see results. Also, begin by eliminating one bad food a week. Pretty soon, all your bad food is gone, and you are only eating healthy! 
I still have more to lose, and I want to tighten and tone. I'm so proud of myself for never giving up, and if I can lose weight, so can you!! 
Instagram: @bnhot4u007