Transformation of the Day: Shan lost 120 pounds. She has been working hard since 2020, and she's fully committed to maintaining a healthy lifestyle long-term. By adjusting her eating habits, embracing intense workouts, and learning to love herself, she has transformed.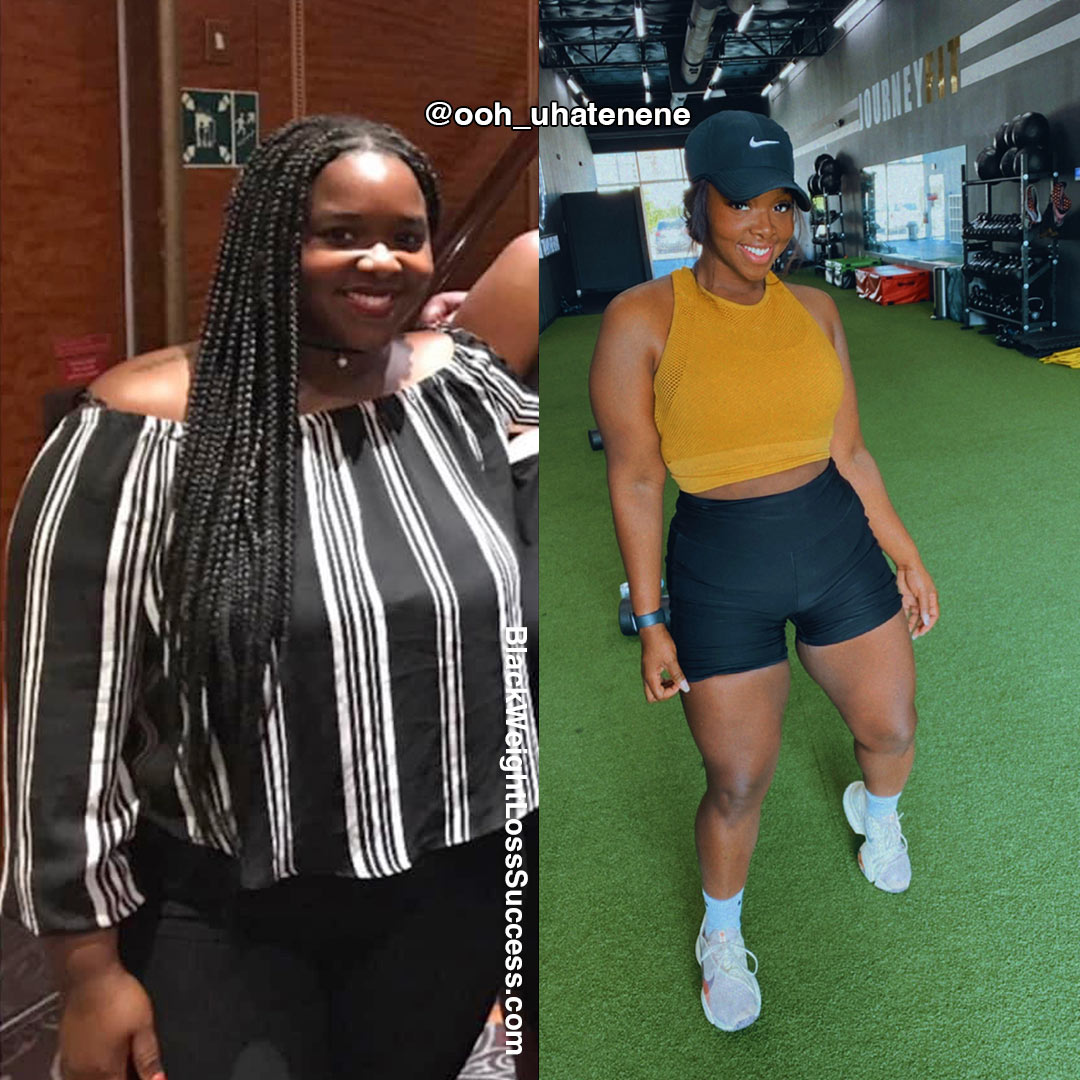 What was your motivation? What inspired you to keep going, even when you wanted to give up? 
When I first started my journey, I was motivated by the Pandemic. We were forced to sit in the house because everything was shut down. That's when I realized that I was truly overweight and decided to make a change. 
Eighteen months later, my results have kept me motivated. I became addicted to living a healthier lifestyle. Watching my body transform week by week truly motivated me to keep going!
When did you start your journey?
July 26, 2020, was the day that I decided to change my life and be consistent in the gym. I have not looked back since that day.
How did you change your eating habits? 
In the second half of my journey, I became smarter about the foods I was eating, not necessarily eating less food but eating healthier options. Although I am not 100% vegan, I enjoy using plant-based plans. Not only does my body flourish off eating fruits and vegetables, but I definitely can see a difference in the way that my skin glows and the energy I have throughout the day. 
Don't get me wrong, lol. I am still a lover of wings and tacos, lol. I have learned I do not have to cut out the foods I used to love. Now I just eat them in moderation.
What did your workout routine consist of? How often did you work out?
My workout routine is definitely intense. I work out six days a week. I will do HIIT workouts, cardio/core, and weight training depending on the day. 
Before starting my journey, I thought that lifting weights would make me look "manly." Now I know that is not true at all, and I honestly enjoy lifting weights. Working out for me at this point is extremely therapeutic. No matter how stressful my day is, I know that I can go to the gym and surrender all of my frustrations. It is definitely my home away from home.
What was your starting weight? What is your current weight?
My starting weight was 306 pounds, and my current weight is 186 pounds.
What is your height?
I'm 5'6, but I'm still growing, lol.
How long did your transformation take?
I am currently on month number 18.
Is weight loss surgery part of your journey?
No. 100% natural weight loss.
What is the biggest lesson you've learned so far?
The biggest lesson I have learned is to love myself. I was diagnosed with body dysmorphia last year in 2021. So every day, my mind and my body are battling one another. By reminding myself every day how far I have come, how important I am, and consistently showing up for myself, I am winning. Even when I have a bad day, I remind myself where I have started and where I am going and that alone fuels my fire.
What advice do you have for women who want to lose weight?
KEEP GOING. Slowing down is OK. Just don't stop. Also, surround yourself with people who understand your goals and who are willing to hold you accountable. Unfortunately, leveling up requires isolating yourself from people who do not have the same vision that you do. 
Working out is hard, eating clean is hard, but so is being unhealthy and out of shape. Choose your hard and just keep pushing!
Instagram: @ooh_uhatenene