Transformation of the Day: Michelle lost 70 pounds. She was so busy with her children, marriage, and career that she neglected herself. This 45-year-old entrepreneur transformed by adopting habits like intermittent fasting, drinking more water, and maintaining a calorie deficit.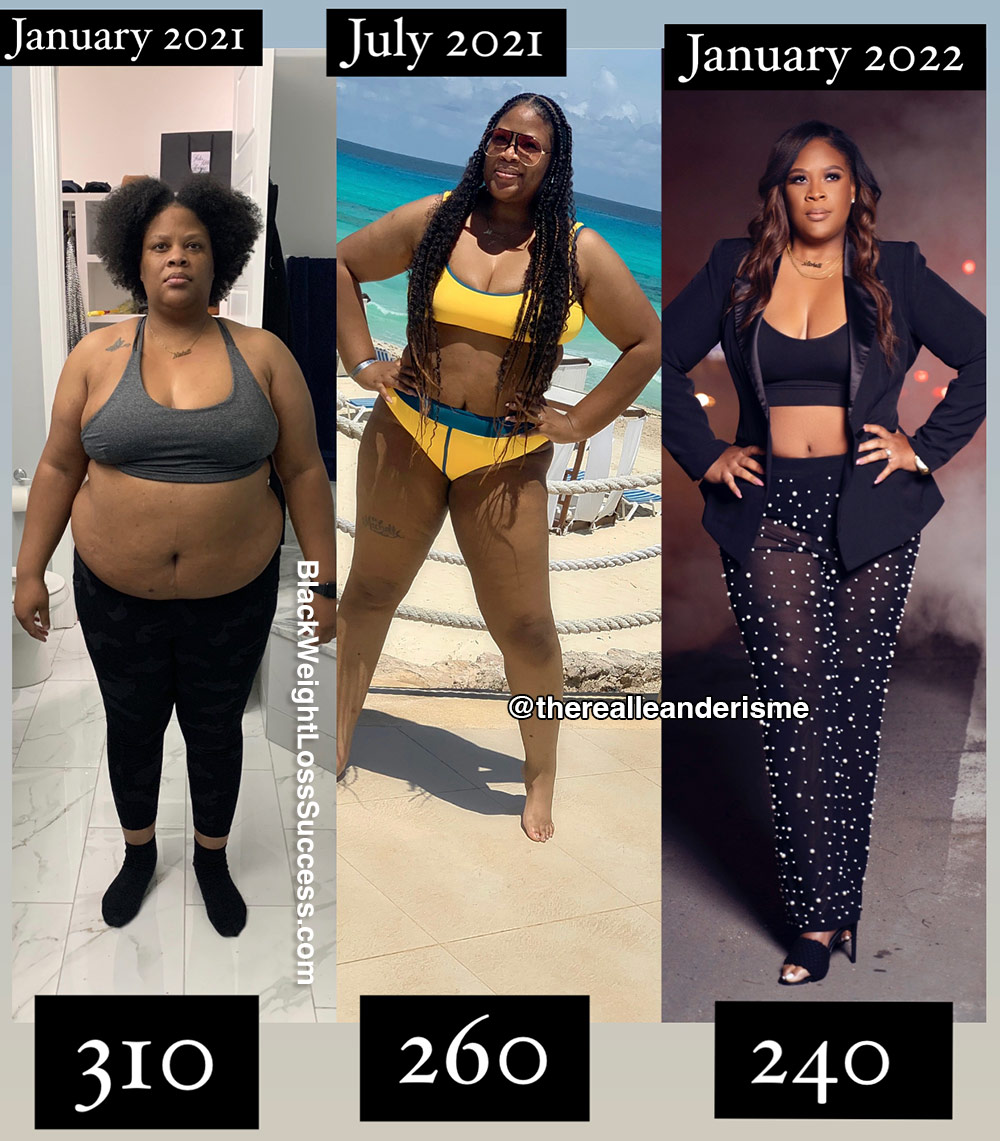 What was your motivation? What inspired you to keep going, even when you wanted to give up?
My motivation was looking at myself (my body) in the mirror one day and not recognizing who I was anymore. I lost myself. I was so busy pouring into my children, my marriage, and my career that I neglected myself. 
What inspired me not to give up was how much I fell back in love with myself and how good I felt looking in that mirror on my fitness journey.
How did you change your eating habits?
I started practicing intermittent fasting and using various meal plans provided by my trainer (based on my different fitness goals). I also eat in a calorie deficit and incorporate veggies, chicken, and fish into my meals. However, the most important eating habit I've adopted is drinking at least a gallon of water a day. 
What did your workout routine consist of? How often did you work out?
I work out five days a week, two days of cardio, and three days with a personal trainer for toning and sculpting with weight training.
What was your starting weight? What is your current weight?
My starting weight was 310 pounds. My current weight is 240 pounds.
What is your height?
I'm 5'11".
When did you start your journey? How long did your transformation take?
I started my journey in December 2020, and it got serious on January 5, 2021. My transformation took one year.
Is weight loss surgery part of your journey?
Weight loss surgery is not a part of my journey. I lost weight naturally.
What is the biggest lesson you've learned so far?
The biggest lesson I've learned is that "I AM TH@T GIRL!" Nobody can make you change. It's all on you. Discipline is everything, and you have to be the change you want to see. I wanted change, so I changed. I fell in love with myself so much again that I no longer have to remind myself who I am. 
What advice do you have for women who want to lose weight?
My advice is to stay CONSISTENT. Consistency equals results. Consistency equals self-love, and consistency equals longevity. Yes, it's hard. Yes, you may cry. Yes, you will be in pain and sore somedays, but the outcome is worth it. The GLOW and feeling of love for yourself are worth it. DONT give up. 
Instagram: @therealleanderisme