Transformation of the Day: Lynise lost 105 pounds. She knew that she had the power to overcome depression and weight gain. She changed her life and reclaimed her confidence by having Gastric Sleeve surgery and committing to healthy habits, like working out 2-3 days a week.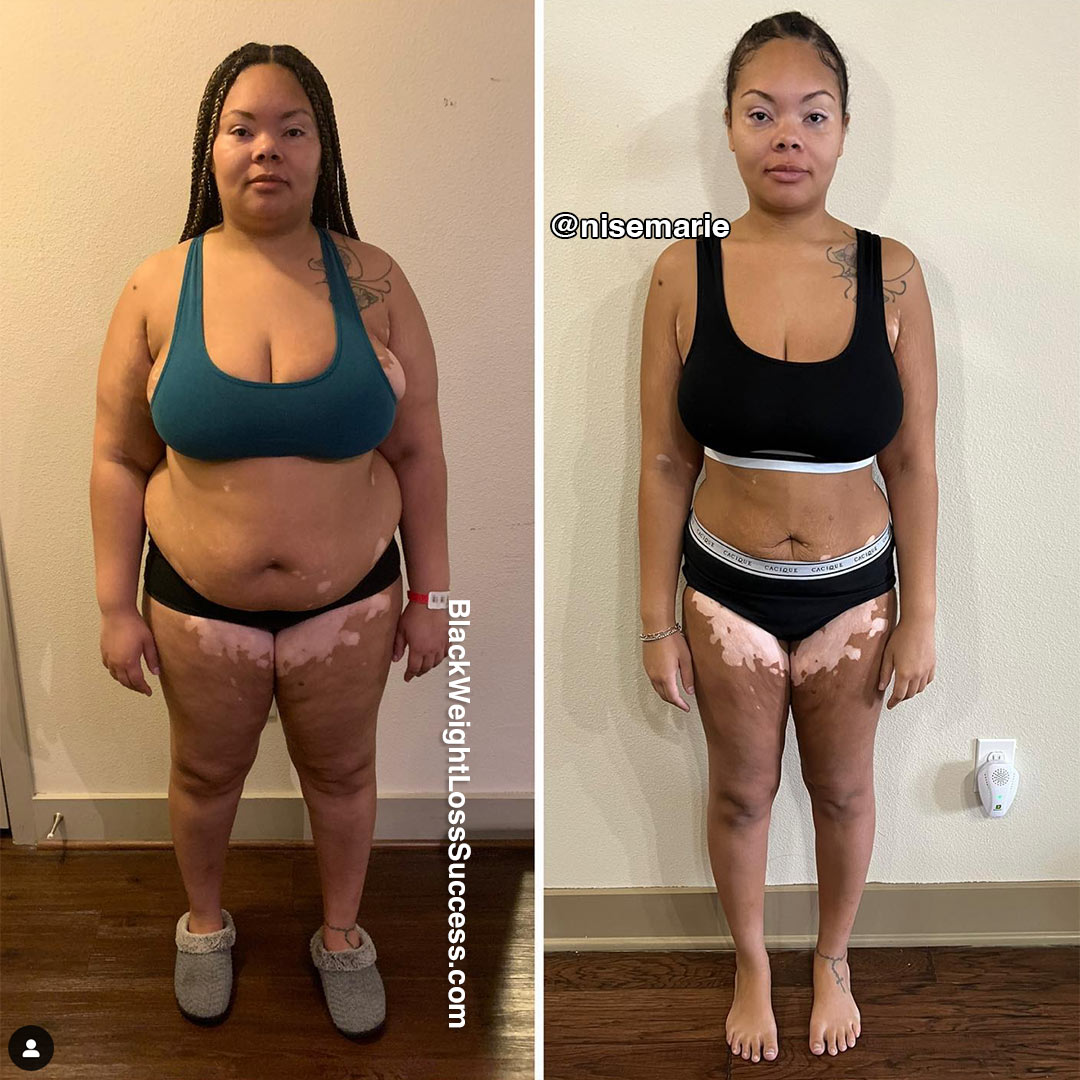 What was your motivation? What inspired you to keep going, even when you wanted to give up?
I was never overweight growing up and in young adulthood. So when I did become overweight, I was very depressed. Knowing that I had the power to change the direction my life was going is what got me started and what keeps me going. The confidence I have now I wouldn't trade for anything.
Is weight loss surgery part of your journey? 
I had Gastric Sleeve weight loss surgery (VSG) on June 14, 2021.
How did you change your eating habits?
On my gastric sleeve program, I follow a low-carb, high-protein eating style. Protein shakes are my go-to, as well as eggs. 
What did your workout routine consist of? How often did you work out?
I work out about 2-3 times per week, depending on the day and if I ate enough calories to spare some for the energy to work out. 
What was your starting weight? What is your current weight?
My starting weight was 273 pounds, and my current weight is 168 pounds.
What is your height?
I'm 5'6″.
When did you start your journey? How long did your transformation take?
I started my two-week liquid Pre-op diet on June 1, 20216, and had surgery on June 14. I am currently eight months post-op.
What is the biggest lesson you've learned so far?
The biggest lesson I've learned so far is that how you look on the outside will not help how you feel on the inside. You can look good and mentally not be happy (or healthy). It takes a lot of work to make sure your mind/soul matches the outside. I'm still learning this.
What advice do you have for women who want to lose weight?
Take the first step, whether that is cutting out certain foods, seeking professional help, or getting a gym membership. Just take the first step in that direction. Then, every day after that, make an effort. It's a marathon, not a race.
Instagram: @nisemarie
TikTok: nisemarie_