Transformation of the Day: Jamila lost 69 pounds. After being diagnosed with diabetes, she was determined to lower her A1C. She has transformed by walking for exercise, working with a dietitian, and being consistent. She is grateful for the love and support she received from her family.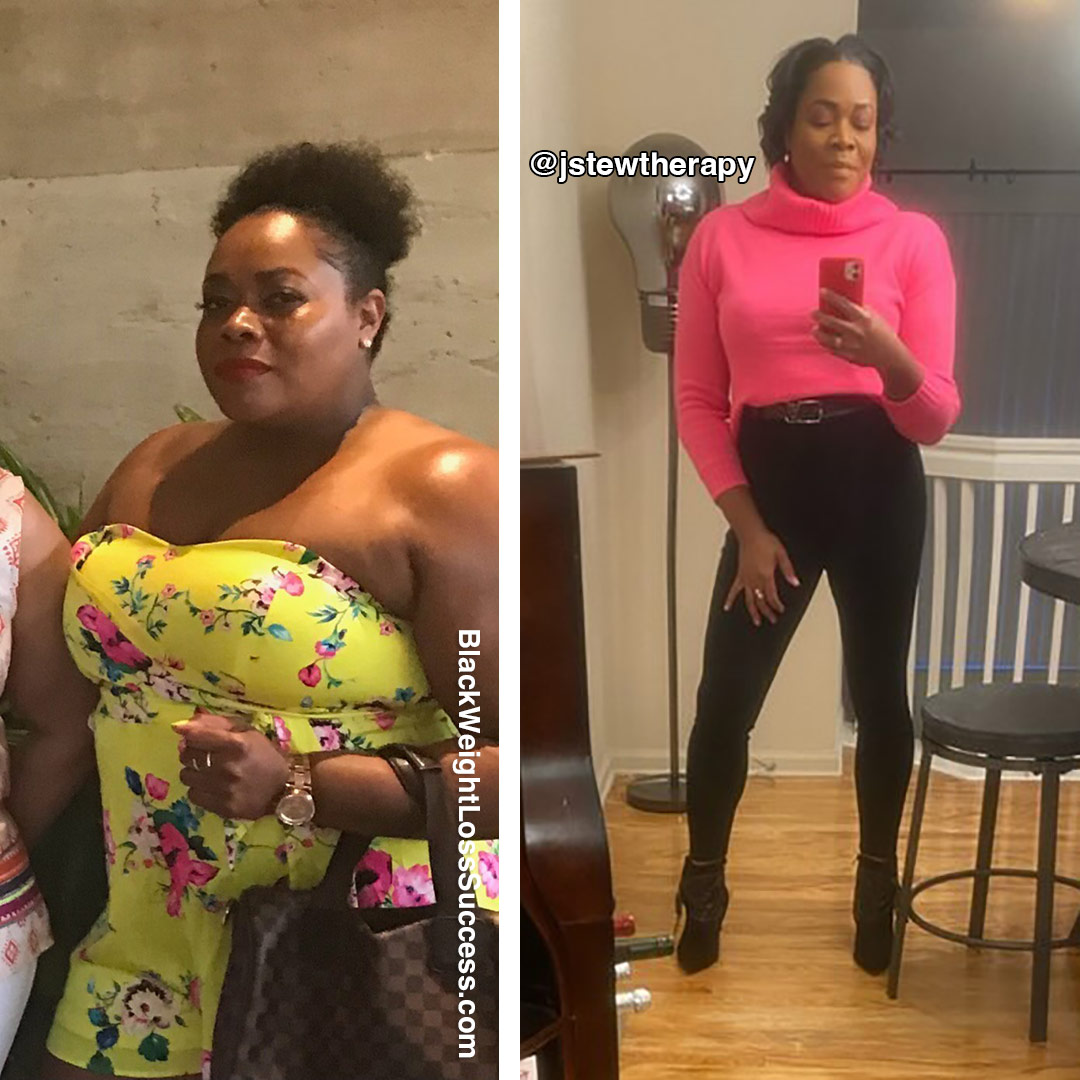 I have lost 69 pounds through diet and exercise. I was diagnosed with diabetes and needed my A1C to drop. I have been dedicated to this process since September 2021. Over the past five months, I have made significant changes. My A1C is excellent now.
That picture in the yellow was probably in June/July 2021, and the photo in pink was taken in February 2022. 
What was your motivation?
My motivation is my son, who is 19 years old. I am a single mom, and I want to make sure I am here for him!
What inspired you to keep going, even when you wanted to give up?
What inspires me is my son because he is my biggest cheerleader. Also, my ENTIRE family, especially my sister, have been a huge support system throughout my journey!
How did you change your eating habits? What is your workout routine?
I met with a diabetic Dietitian who taught me how to eat. Most importantly, they taught me about PORTION sizes! This has helped me tremendously! I also cut out alcohol and began walking 3-4 days a week! Just walking makes all the difference! I also added yoga once a week for stress relief.
Starting Weight/Current Weight
Starting weight: 247 pounds
Current weight: 178 pounds
69-pound weight loss
What is your height?
I'm 5'5″.
Is weight loss surgery part of your journey?
I had absolutely no weight loss surgery. I have lost the weight naturally.
What is the biggest lesson you've learned so far?
I learned this time around that choosing consistency over fast weight loss is key! Also, I learned investing in myself is THE BEST feeling ever!!
What advice would you like to share with people who want to lose weight?
You have to believe in yourself. It sounds simple, but it's so true. It doesn't matter what you start off weighing. It doesn't matter how long it takes. If you are determined, you will succeed!
Instagram: @jstewtherapy