Transformation of the Day: Daniell lost 23 pounds. Before her birthday in August 2021, she decided that she wanted to achieve the same results she saw in other people's weight loss journeys online. Intermittent fasting and portion control have been crucial to her success.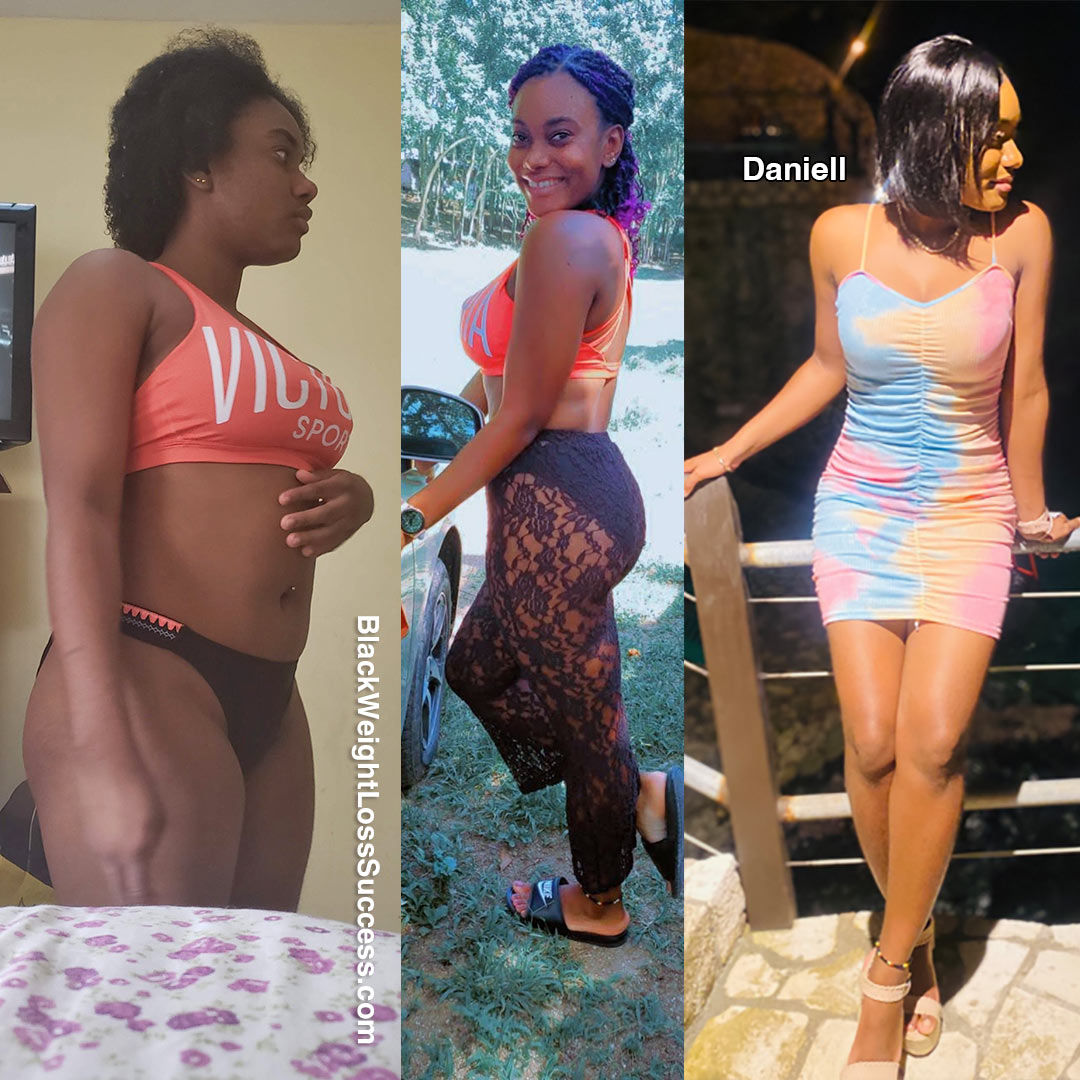 What was your motivation? What inspired you to keep going, even when you wanted to give up?
I looked in the mirror before my birthday on August 9 and said, "I no longer want this body." And over a period of time, I would see other people's weight loss journeys and their before and after photos. The results were excellent. I told myself, "If they can do it, I can do it too." and "The level of confidence they have, I want to experience it." 
Whenever I felt like giving in, I watched weight loss videos. When I finally started seeing my weight loss, I started using myself as motivation, comparing how I looked and how much I weighed before. My clothes no longer fit, and clothes that I couldn't wear or didn't feel confident in, I could now wear, and that motivated me more.
How did you change your eating habits?
I cut down my rice intake (not completely) but focused mainly on vegetables and beans (green beans, cabbage, lettuce, corn, and peas) with, of course, protein. 
I also cut down my portion sizes and maintained a high protein intake. Soda was out of my diet, and I only drank water and natural juices and/or green juices.
I also did intermittent fasting. My eating window was 20:4. Over time, my body got used to it. So I ate small portions between 1 pm-5 pm and fasted until the same time the next day.
What did your workout routine consist of? How often did you work out?
My schedule is busy with school and personal stuff, so I worked out every two days for 30 mins. However, the workouts were very intense.
What was your starting weight? 180 pounds
What is your current weight? 157 pounds
What is your height? 5'7″
When did you start your journey? August 2021.
How long did your transformation take?
I took five months with dedication.
Is weight loss surgery part of your journey? No.
What is the biggest lesson you've learned so far?
My biggest lesson is you can do it! Whatever you tell yourself, you can achieve it. So the body you want, you can get it. Just stay dedicated.
What advice do you have for women who want to lose weight?
The only way you will lose weight and become dedicated is similarly to me, looking in the mirror and telling yourself you no longer want that body.
Facebook: www.facebook.com/danielle.harrow.54