Transformation of the Day: Chelsea lost 62+ pounds. Her journey began after discovering that she was pre-diabetic. She figured out the right mix of eating habits and exercise, cooked most of her meals at home, and learned that she can do anything she puts her mind to.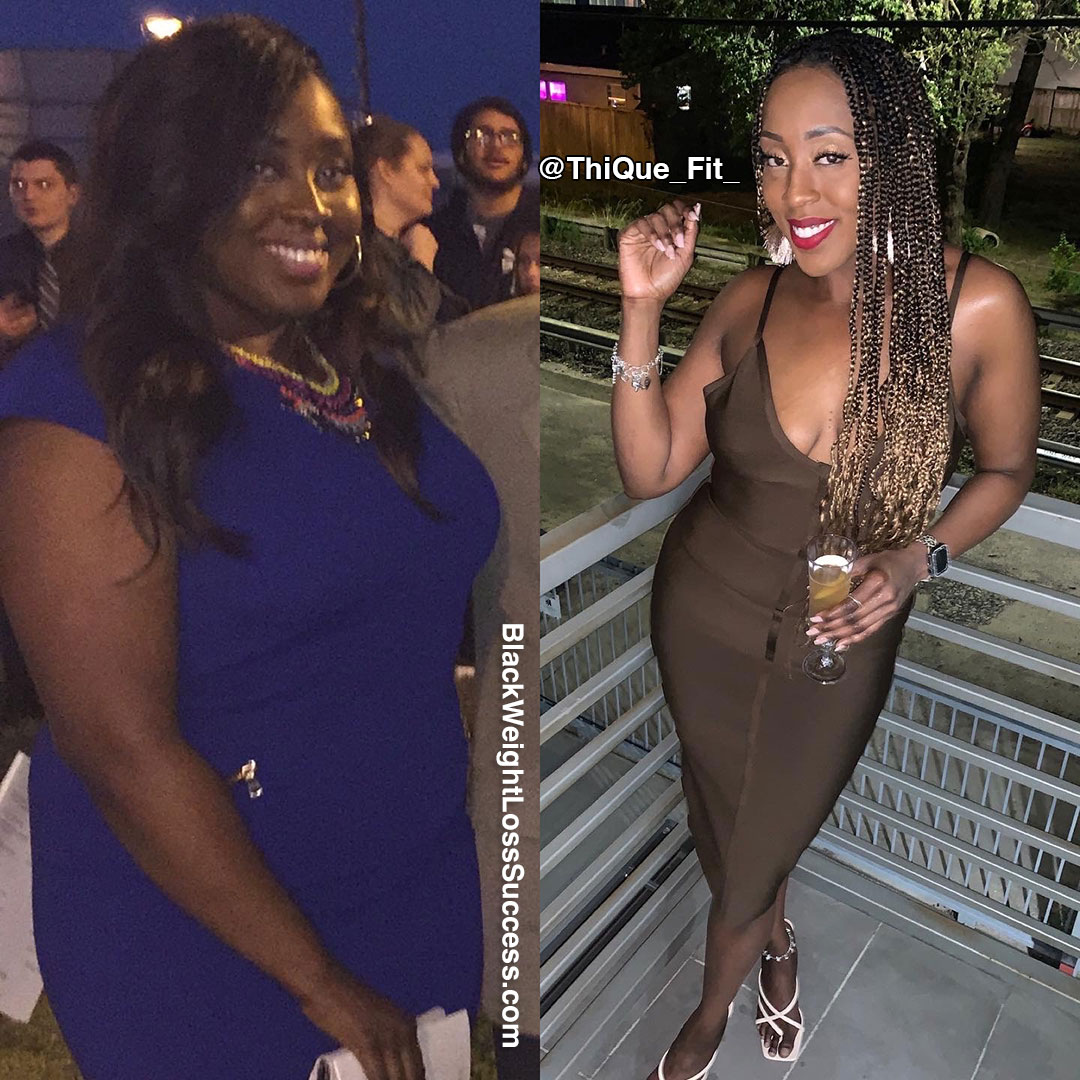 What was your motivation? What inspired you to keep going, even when you wanted to give up? 
When I first began my journey in 2014, I was motivated to lose weight because I was diagnosed as pre-diabetic. I am aware of the many complications diabetes caused, so I knew it was time for a change. Now that I've lost close to 70 pounds, my motivation is to keep the weight off and live a long and healthy life! 
How did you change your eating habits?
I stopped going out to eat often. Instead, I cooked the majority of my meals at home. I also made sure I ate three times a day and limited snacking. I ate when I was hungry and stopped when I was full. 
I limited complex carbohydrates and foods that contained a lot of sugar. I also avoided drinking mixed cocktails. 
Watching your portion sizes is very important. I had to teach myself that just because the food is on my plate, that doesn't mean I have to eat it all.
What did your workout routine consist of? How often did you work out
I started doing Zumba 3 times a week for a year. Then I moved on to group exercise classes such as boot camp and Body Pump. I did those classes 4-5 times a week. 
Three years into my fitness journey, I started lifting weights. That is when I noticed the most progress. Now I do a combination of heavy lifting, HIIT, and boot camp workouts six times a week.
What was your starting weight? What is your current weight?
My starting weight was 240 pounds, and my current weight is 178 pounds.
What is your height?
I'm 5'6″.
When did you start your journey? How long did your transformation take?
I started in 2014. It took eight years. I'm still working to reach my goal weight of 169 pounds.
Is weight loss surgery part of your journey?
No. 
What is the biggest lesson you've learned so far?
This journey has taught me that I can do anything I set my mind to. If I can lose 70 lbs, I can advance in my career, I can go back to school, and I can do anything my heart desires.
What advice do you have for women who want to lose weight? 
Write down your goals and review them daily. 
Get an accountability partner. Tell someone you trust your goals so they can help you stay on track. 
Website: www.thiquefit.com
Instagram: @ThiQue_Fit_